10 avril 2017
During our trip we went to visit Canberra which is the capital of Australia . It's a big city ! We used to visit a monument on days . First the national library, then the botanical gradens ...
We pratice a lot of sports , diving , tree climbing , surfing ... They have not walked around uluru yet . We have never been bungee-jumping .

The kookaburra:
We have seen a kookaburra in Australia particulary in Tasmania . It's a bird of color, blue and green . He was so beautiful ! Here is a picture taken by one of us .
His song ressembles a hoarse laught . This is a kingfisher .
They have been discovered since 1886 in New Zealand . He has eaten a mouse , a big insect , lizard and small bird .
01 avril 2017
The Outback:
We are go in the outback ,it's the back country usually desert. It's giant but not very populated : a bit more 1 million inhabitants .
The inhabitants live on the Australian coast ,It's is for this reason that few people live in the outback .Many means of transport are used for exemple, flying doctors take the plane to visit their patients and bring medicine.
We can find a lot of animals as wild horses ,dromedaires ,dingos ,pigs ,cats ,foxes ,rabbits , parakeets ,cockatoo ,cockatiels ,kangaroos ,lizards ,snakes , ...
The Twelve Apostles are a colection of limestone stacked of the coast of The National Park by the Great Ocean Road in Victoria.
It has become popular site because they are close to each other. There are other 8 left . The 9 is collapsed since July 2005 . It is the most beautiful places we have ever seen in our life !
We have already been swimming next of the Twelve Apostles , it was great !
ACDC it's a Australian-British group of hard rock .
it was created in sydney in 1973 by the brothers Angus and malcom young.
In the group there are :
- Angus Young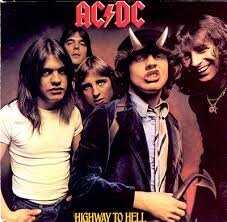 - Stevie Young
- Brian Johnson
- Chris Slade
We have asked at the group, since when the group was created ?
-He was created since 1973
Have you ever played in Tacoma and when ?
- Yes wa have played in Tacoma in 2009