ACDC it's a Australian-British group of hard rock .
it was created in sydney in 1973 by the brothers Angus and malcom young.
In the group there are :
- Angus Young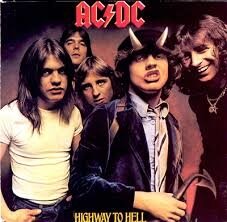 - Stevie Young
- Brian Johnson
- Chris Slade
We have asked at the group, since when the group was created ?
-He was created since 1973
Have you ever played in Tacoma and when ?
- Yes wa have played in Tacoma in 2009